Evolution claims that there is one big family tree of related species which display such subtle differences at times, that there is no unambiguous way to classify them.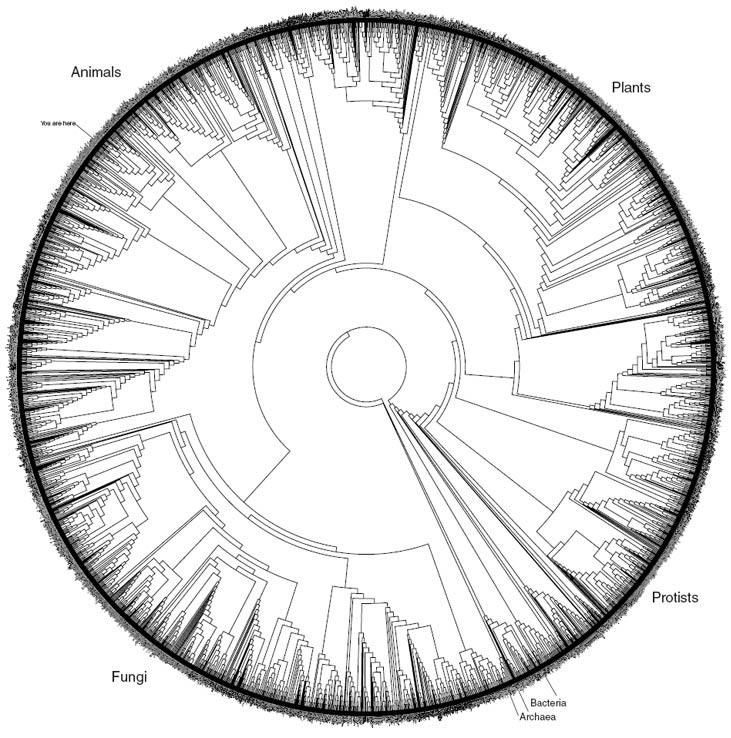 And here it is.
If you look, you will see a whole lotta lines that branch off into two.
These are all examples of a base species.
Lets apply this to our salamanders, the base of the fork would be the original group of salamanders discussed earlier.
(Salamanders BTW, which we could hypothetically say were the original  2 that came off the Ark if we wanted)
The two branches would be the two different groups that diversified into 2 other slightly different groups.
Lets call them group A and B.
Now,  from the group A line, 2 more different groups can split off and form yet again their own 2 branches.
Same with group B, 2 groups diversify and form their own base line, where, you guessed it 2 more groups can branch off.
This happens over and over until as you can see it gets quite "bushy" as groups split in two and then subsequently, those two groups both split in two.
Do you get the idea of how far away various diversified groups have distanced themselves from the original A and B?
Do you also get the idea of how this is not a linear type of diversification?
This is still all quite reasonable to a creationist right?
If we start from the basic kinds and describe how they diversified into all the species we see today.
So, just for giggles and grins, lets say that there were a group of "kinds" that came off the ark. Would you agree that it is entirely plausible that all the animals we see today, could have originated from that original group of kinds from the ark, by the method mentioned above?
Can't we all just get along!?