I am creating a new thread as was requested by Bill Ludlow. I am assuming that he will respond here since it was his request to make a new thread for this subject.
Is there a topic on polystrate trees? If not, you should start one.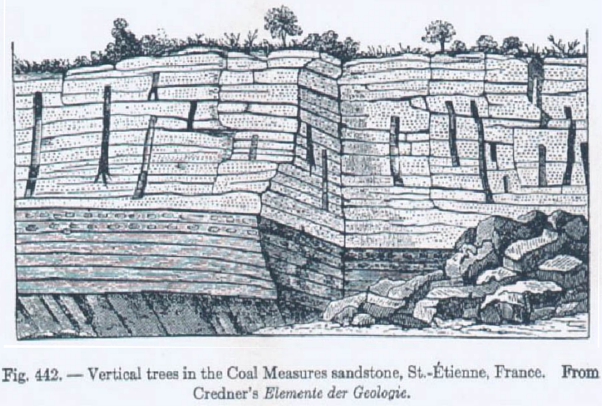 So for those who don't see what these pictures demonstrate, they are showing fossilized trees that span multiple strata. The irony is that these strata are (apparently) "millions" of years old. However if that was the case then how could the trees become fossilized due to spending "millions" of years above ground and therefore be subject to rot and decay.

In order for these tree fossils to form they need to be covered by the layers in a short span of time. In fact the vertical position of the trees can also attest to this since dead trees fall, over time, hence if a tree is able to exist for "millions" of years without decay it would surely have fallen over and thus these vertical positions would not occur. This ultimately contradicts the Old Earth interpretation of the age of the Earth and thus can be used as evidence against such a position.