Folded Strata Is Evidence Of A Young Geologic Column
Folded strata can only happen two ways:
1) Hard rock that has compressed, which will show signs that it has heated and cracked and/or metamorphism.
2) Soft strata that is bent while it is pliable.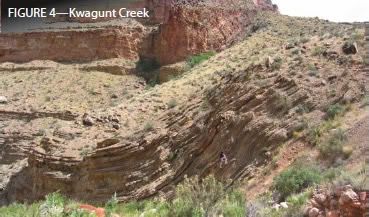 Only the YEC model predicts pliable strata folded shortly after the flood before it hardened. There are many events that have occurred (long after the flood) that has folded hardened strata, but if the YEC model is correct, then we should find widespread strata in lower levels of the geologic column that is folded without showing any evidence of cracking or heat deformation.
Rock Layers Folded, Not Fractured
Enjoy.