I wanted to share this with you guys a couple weeks ago but I'm glad I didn't because the weirdest thing happened just today. First let me rewind to less than a couple of weeks ago, the Monday before last, when I saw this on my swing: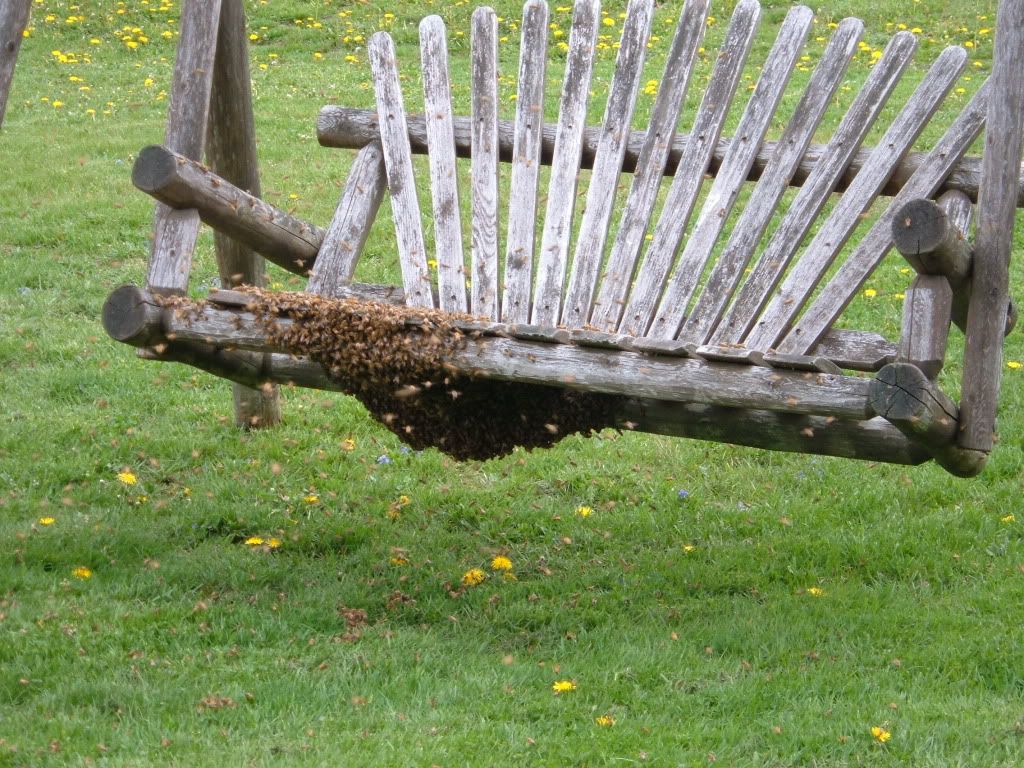 I called an old neighbor that grew up just outside of town who was also an old neighbor from where I grew up and a bee keeper. I learned some really cool stuff from him. He's been keeping bees for over 50 years: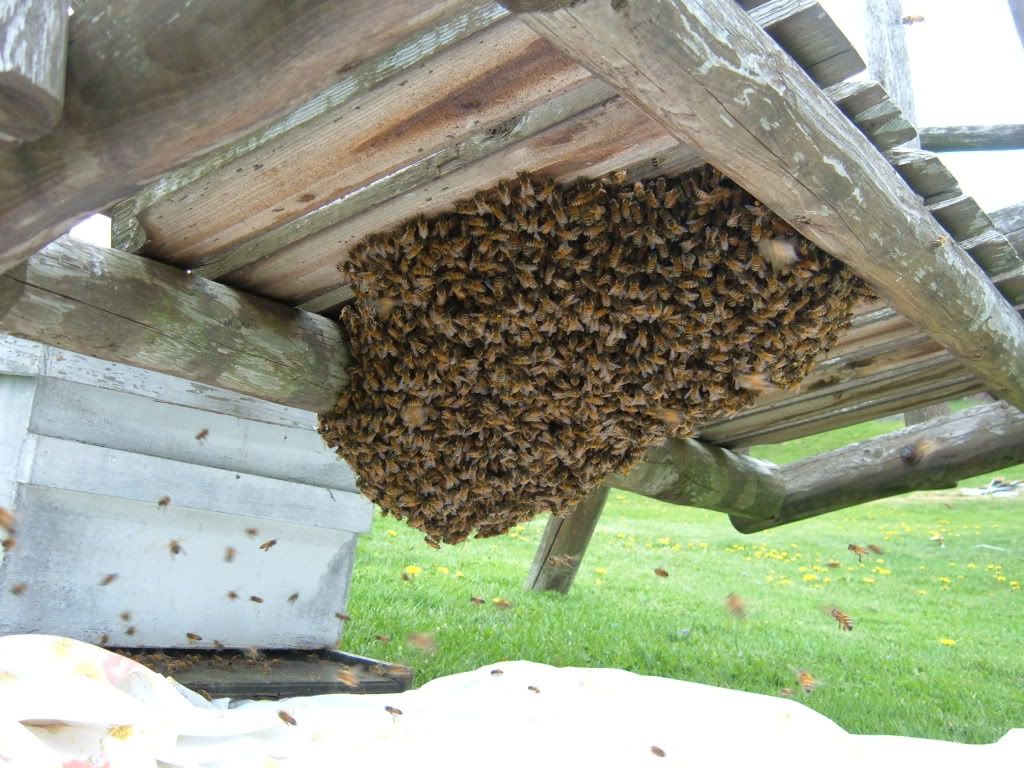 I found a small congregation of bees on the grass and sure enough the queen was in that bunch: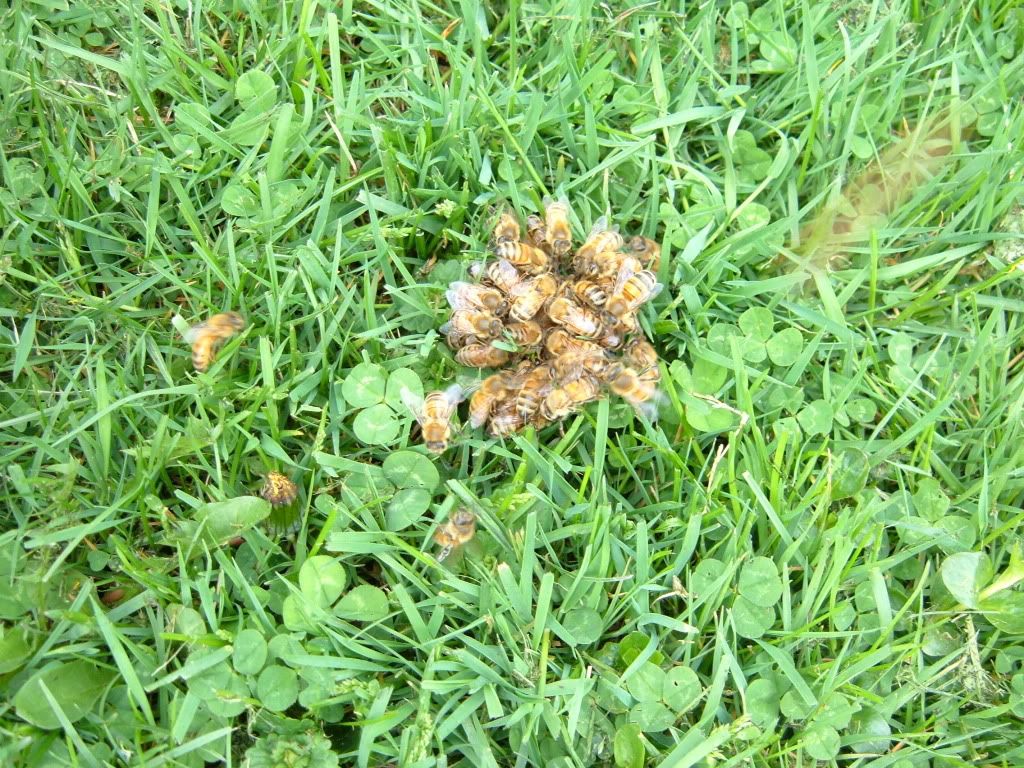 I'm sure I don't have to tell you which one the queen is...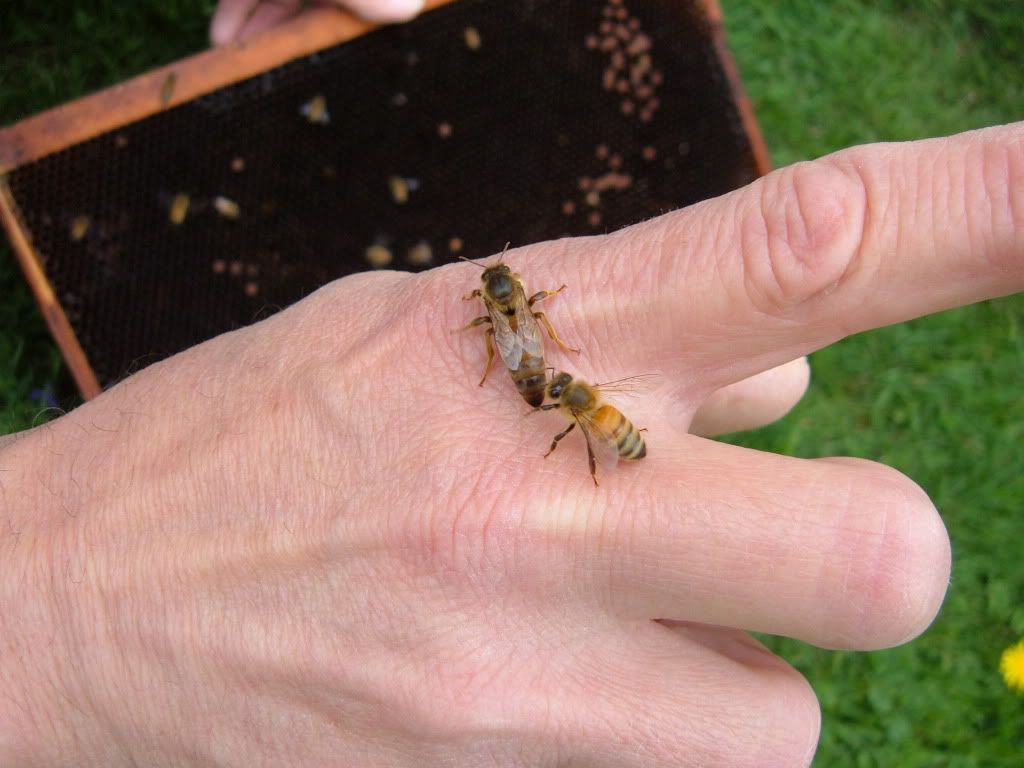 We put the Queen in the box and the swarm marched themselves right into the box like it was nobodies business: